Custom Bridal Wear
Enchanted. Magical. You.
An empowering and delightful experience, so you can have the modest wedding dress of your dreams.
Let's Make Magic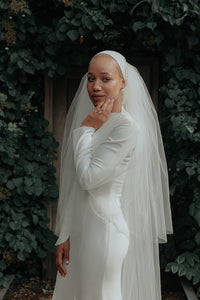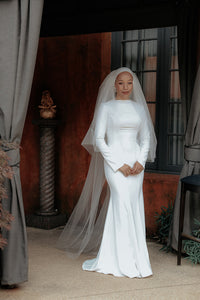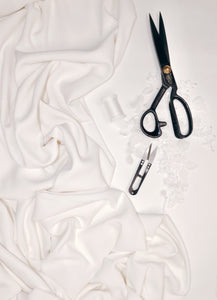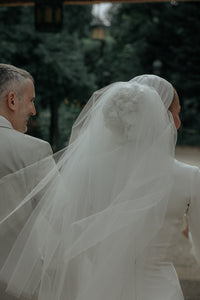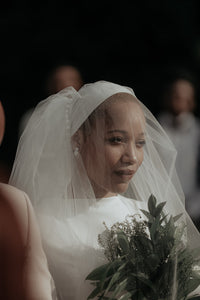 Custom-Made Wedding Gowns
A Dress Just For You
We offer couture clothing for formal occasions including modest bridal gowns and bridesmaids dresses.
Learn More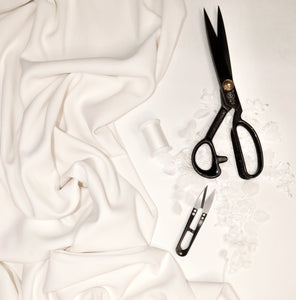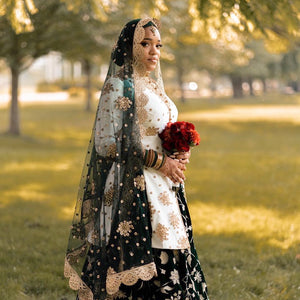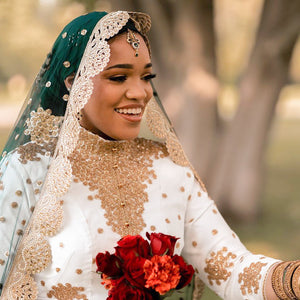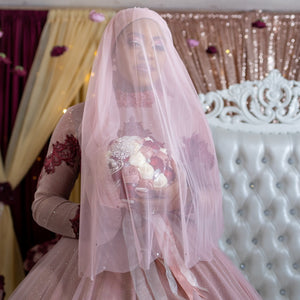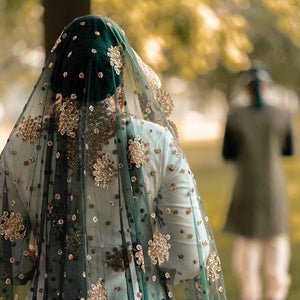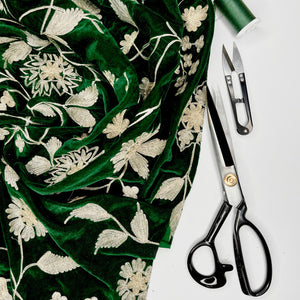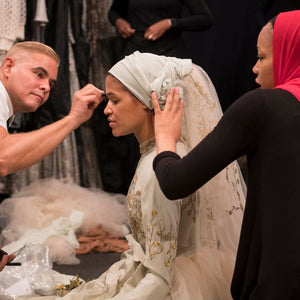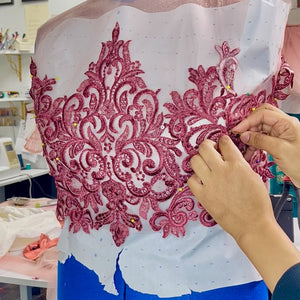 Creating Your Dream
Our Process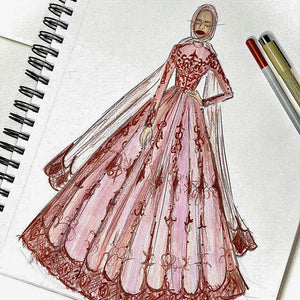 Step 1:
Consultation
During your obligation-free first meeting, we'll discuss your inspiration, vision, and design ideas for your dress. Together, we'll determine your budget, timeframe, and offer styling advice.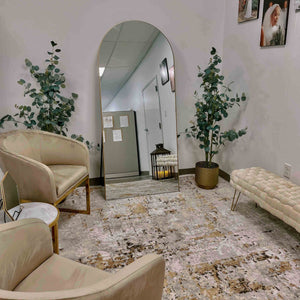 Step 2:
Fitting
We'll follow up within one week with fabric and design choices. Once you approve these selections, the magic begins! We bring you into the Atelier for your first fitting using sample fabric.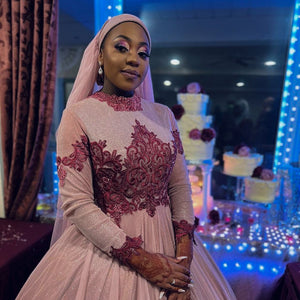 Step 3:
The Reveal
Our favorite step of the process! After 15 years of creating custom-made dresses, it never gets old to see a perfect fit and a happy client in their very own custom-made dress.
"
I was blown away when I tried on my gown that Ayana had custom made for me. The dress fit like a glove!

"
"
I couldn't have asked for a better person to work with. It was the best and easiest process to get my dream dress!

"
"
Her work ethic, passion and dedication are on another level.

"
About Ayana Ife
The Designer
As a former bridal consultant and alterations specialist, fashion designer Ayana Ife noticed the lack of options for modest wedding gowns. Too often, this scarcity left brides feeling frustrated and excluded. Ayana Ife believes that every bride deserves to look and feel her best on her wedding day. In an effort to enhance the bridal experience, she created Ayana Ife Bride. 
At Ayana Ife Bride, our goal is to make every bride feel pampered, celebrated, and heard by listening to their concerns. We address issues of modesty, fit, style, personal aesthetic, fabric stiffness, breathability and movement, all within flexible time frames. We offer custom wedding gowns and in-person fittings at the Ayana Ife Bride Atelier in Danville, Pennsylvania. 
We at Ayana Ife Bride are passionate about finding solutions. This is why we are creating The Enchanted Love Collection. It's our first bridal capsule collection of beautiful, modest, affordable, size-inclusive gowns. It features unique colors, modern silhouettes, and captivating designs just for you. So, schedule your consultations and let's get started! It's our pleasure to outfit you. 
Learn More
The Enchanted Love Collection