Modest Wedding Dress
The Rose Queen
Our stunning bride Muzzammil wanted to be regal, exquisite, unique, and memorable. We created a timeless ballgown silhouette with a very specific rose tone, all over shimmer to catch the light at night and a deep red, hand stitched embroidery which was thoughtfully placed. We also added diamonds accents to her coordinating bridal veil which tied it all together. It was such a delight making her dream dress come alive!
Captured by Yohance Bailey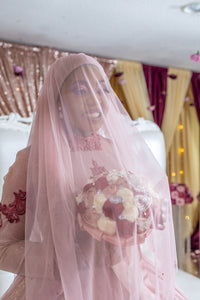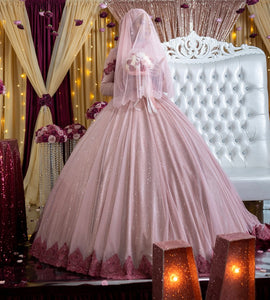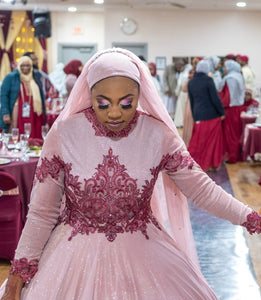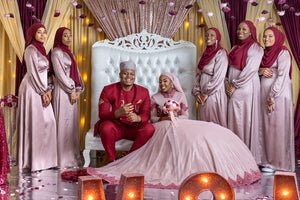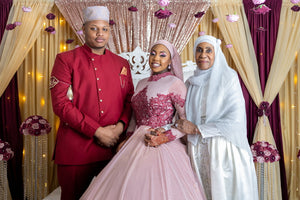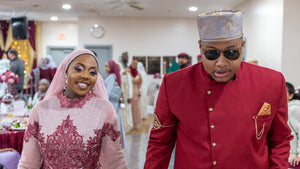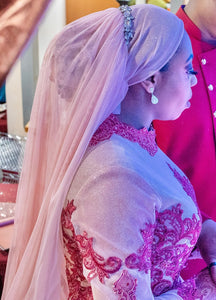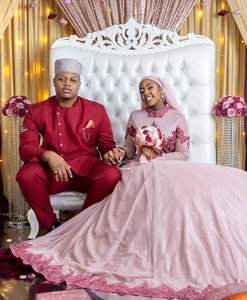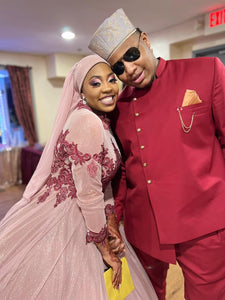 Modest Wedding Dress
The Green Goddess
Our darling Khalidah needed to encompass class, elegance, and sophisticated royalty. We made a perfectly harmonized three-piece creation that stunned. Her beautifully fitted off-white and true gold dress featuring a hand stitched gold sequin collar and cuff, gold buttons down the front and all-around slits for dramatic effect. Paired with a gold embroidered full length, deep green velvet skirt, with pool train and drops of diamond crystals throughout. As well as a hand dyed dupatta (veil) embellished with lavish gold trim that brings the goddess to life. We love the soft-glam makeup that lets Khalidah's natural beauty shine through. It's our greatest honor to serve our queen.
Captured by The Young Plant Weddings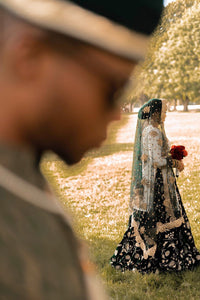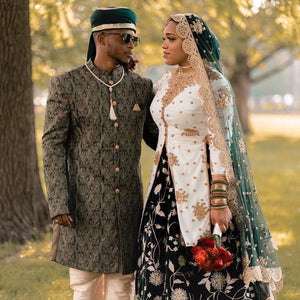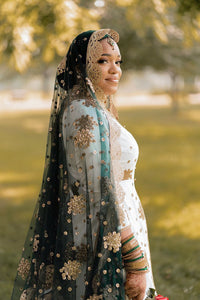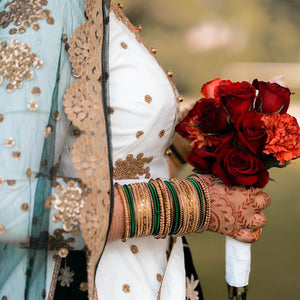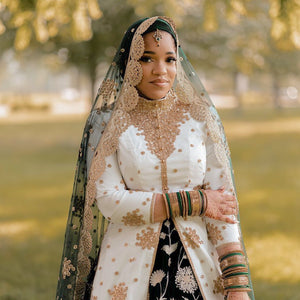 Modest Wedding Dress
The Minimalist Queen
When creating the minimalist wedding gown we wanted a gown that celebrated femininity, maturity, and inner beauty. The goal was to look and feel radiant. When I closed my eyes to envision the perfect dress, this is what I saw.
Captured by JKL Photo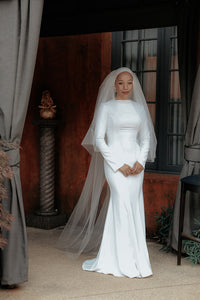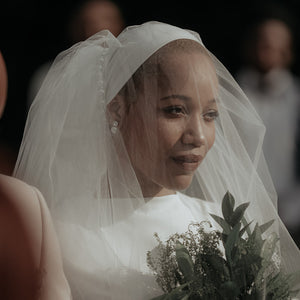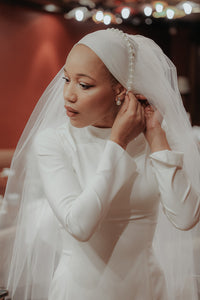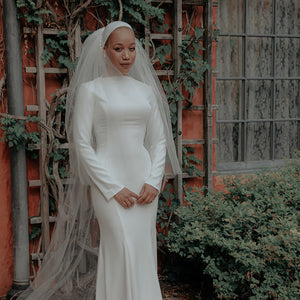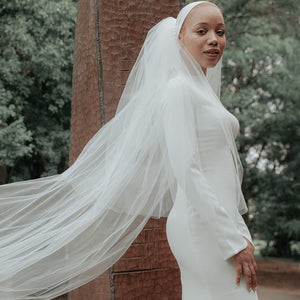 Let's Get Started
Ready to Make Magic Together?
You deserve to look and feel your best on your wedding day. Tell us what you have been dreaming of.
Dress Inquiry